The Higgins Group
The Higgins Group has always been a family business reflecting family values. Established in 1959 by Michael Higgins, the company has been effectively managed by members of the Higgins family throughout its trading history, and during that time, has expanded to become one of the most successful and respected independent potato supply organisations in Europe.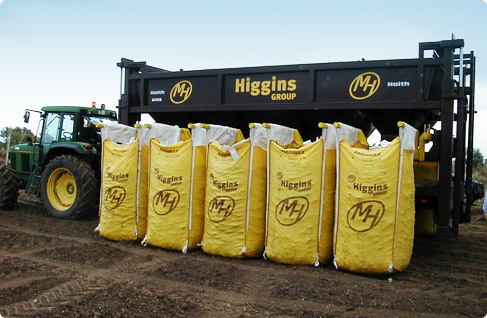 The Group's activities encompass all stages of the potato life cycle from the development of new varieties, mini-tubers and seed, handling at production, ware growing and contracting, through to storage and control on site and within customers' factories.
Sophisticated vertical integration through supply chain management is one of the Higgins Group's fundamental aims. The company seeks to achieve this by working closely alongside both growers and processors to implement a number of ambitious and innovative development plans to ensure the seamless management of this vitally important process. By continuing with this policy, the company aims to retain its place at the forefront of the international potato supply chain.
Today the Head Office is based near Doncaster. There is an office in Norfolk, one of the country's main potato growing areas. The Seed business is run from Elgin, Morayshire and the European business from Lille, France.