Potato Seed
Quality is the key to successful potato production, and The Higgins Group has invested heavily in its facilities and operation to ensure that ware growers receive healthy seed. Breeding matters, and in order to meet the challenges of a changing market, the company has developed technical skills and expertise which have placed it at the forefront of this field.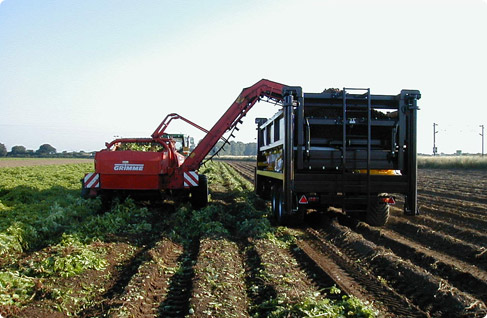 Morayshire in Scotland, home to The Higgins Group's seed operation, is one of Europe's most disease-free regions. Continual investment in breeding and research and development in one of Scotland's finest facilities, is ensuring that the company maintains its position as one of Scotland's largest seed growers and multipliers. Healthy commercial seed starts 5 or 6 years earlier with micro-propagation and mini-tuber production. The Higgins Group is one of only a handful of companies with complete in-house, vertical integration of the seed supply chain from stem cutting to commercial production.
Long-term investment in research and development is indicative of the Higgins Group's focus on supplying varieties to meet customers' specific requirements. New varieties offering improved yields, drought tolerance, lower input costs and more stable storage are of benefit to the industry as a whole. The company aims to bring at least one new variety to the national listings each year.
The Higgins Group is a worldwide exporter with an international reputation. Mindful of the vital importance to growers of a supply of the highest quality seed, Higgins never ceases to strive for, and invest in, excellence.
Tel: +44 (0)1343 850700
Email: potatoes@higgins.co.uk