Potato Seed Sales
Our Seed operation is one of the largest seed producers in Scotland with our own field production, harvesting, grading and distribution facilities outside Elgin in Morayshire.
In addition we have production facilities in Holland and France to satisfy markets which are difficult for UK produced seed.
Our system takes seed potatoes through micropropogation, minituber and VT grade material before multiplication for final sale. There are only 3-4 seed companies who possess this control of all generations before sale.
We operate a commercial scale, hydroponic minituber facility as part of this production cycle to bring about greater flexibility and lower costs. We multiply mini-tubers from both in-house production and on behalf of 3rd parties (Scottish & Worldwide).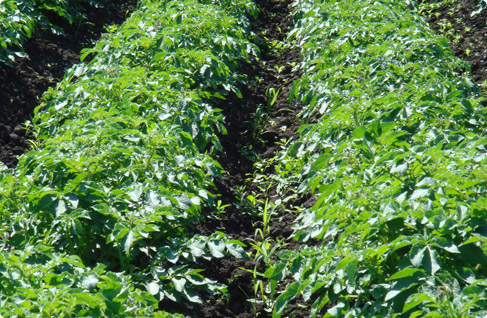 We produce and sell over 35,000 tonnes of potato seed annually to all of the UK's main marketplaces exporting to over 20 countries every season. We can supply all of the varieties in demand for crisping, chipping and prepacking.
We have dedicated Agents throughout the world and have recently made appointments in Australia and South Africa.
If you would like to discuss this market further, please contact:
David Scott
Direct Tel: +44 (0)1343 850700
Email: seed@higgins.co.uk