Potatoes for Freezing
We are the largest individual supplier into this market. We have a long term, sole supply agreement with Heinz Frozen Foods who are one of the major players in the sector, through brands such as Aunt Bessie, Weight Watchers and Harry Ramsden. As a strategic partner, we engage with Heinz in many areas of procurement, production and marketing.
Because of the nature of the relationship, we have moved closer to the customer through major asset investment and operation in the factory at Westwick, with key on-site personnel dedicated to the Heinz supply chain and an expanding variety portfolio to meet changing specifications at competitive prices.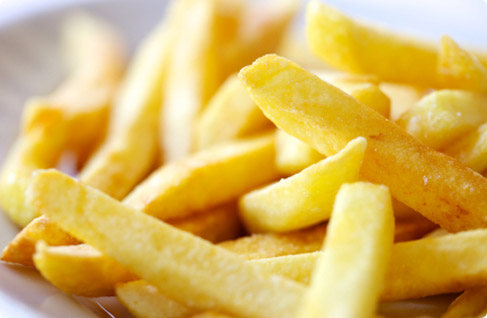 Our office outside Kings Lynn is responsible for maximising customer satisfaction at Heinz. The majority of the produce is locally sourced to ensure minimum delivery cost but maximum flexibility. We have been instrumental in introducing new and innovative delivery processes. This season we will be trialling whole crop delivery. If successful, this will be expanded considerably over the next few years.
As part of the partnership, we have made a substantial capital investment at the factory in washing and optical sorting. This will guarantee delivery quality and allow maximum flexibility in size and specification to meet the ongoing factory requirements.
If you would like to discuss this market further, please contact:
Direct Tel: +44 (0) 1366 502118
Email: potatoes@higgins.co.uk